Science Experiments for Christmas
eBook PDF Format

Sample Pages

Smart Start Science is a new and engaging series of Low-Prep, Hands-On experiments, and activities designed for K-2 students. This specific pack, "Experiments for Christmas" includes five complete experiments and follow up activities that are sure to add a little holiday fun to your classroom.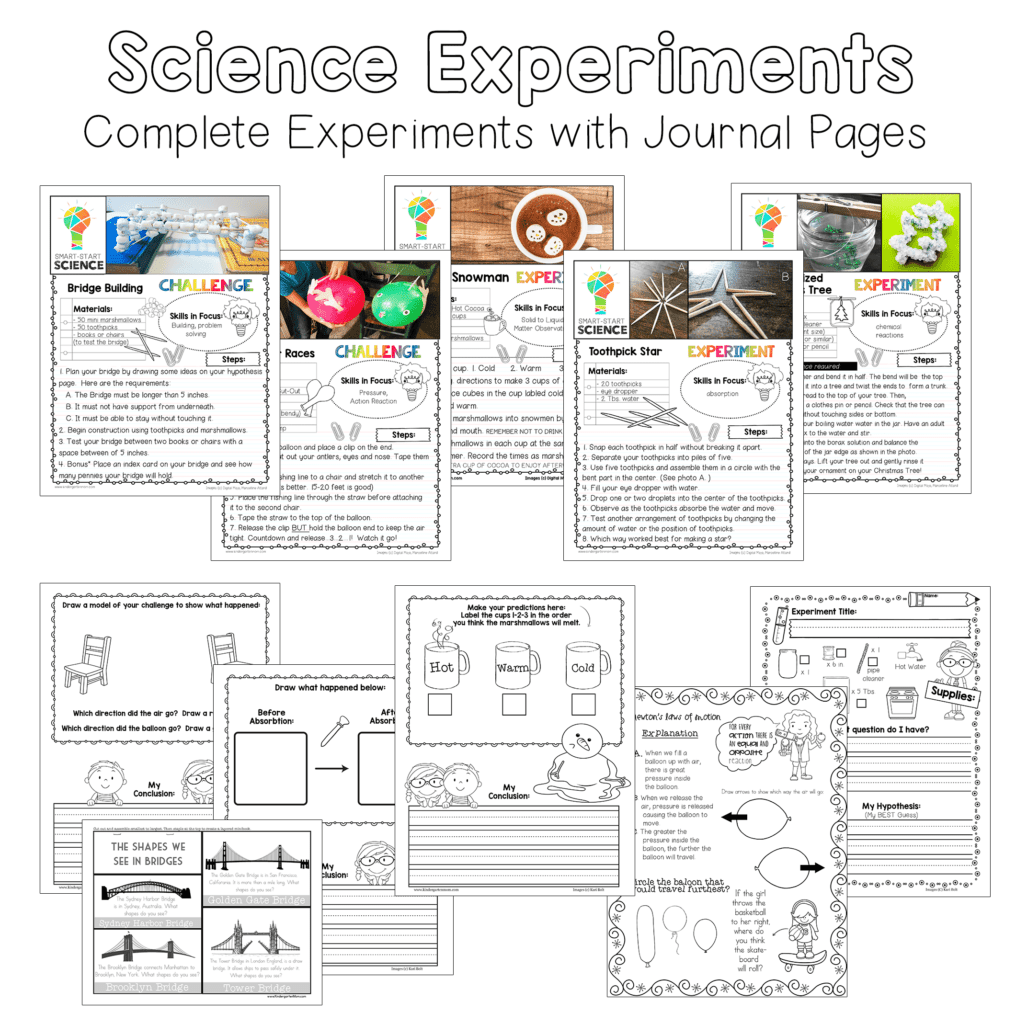 This set includes five engaging science experiments and challenges for Christmas. Each thematic activity guides students through a fun, hands-on science exploration with very little prep-work. Students work their way through the scientific method using the step-by-step science journals. Each experiment includes a follow-up activity for added learning. The experiments and challenges included are: -
Crystalized Christmas Tree
-
Marshmallow Bridges
-
Reindeer Races
-
Moving Christmas Star 
-
Melting Snowman
You will also find scientific method posters (color and bw) included with this pack to help your students through research and discovery.
Fun activities
This was a great way to end our homeschool year! Low prep and fun.
My second graders LOVE....
These are great ideas for those "wild" days before Christmas break. My second graders LOVE doing science projects so they will love doing these activities. Thanks!
My students enjoyed these!
My students enjoyed these!
More Products by Kindergarten Mom